Blackbeard Seafood Restaurant
A playful icon combining the head of a pirate with tentacles of a squid as his beard.
The customized font and appropriate color scheme makes the design standout.
An easily recognizable design with contrasting colors makes it highly visible even from a distance.
The black and aqua blue color combination and watermarked illustrations create an elegant feel.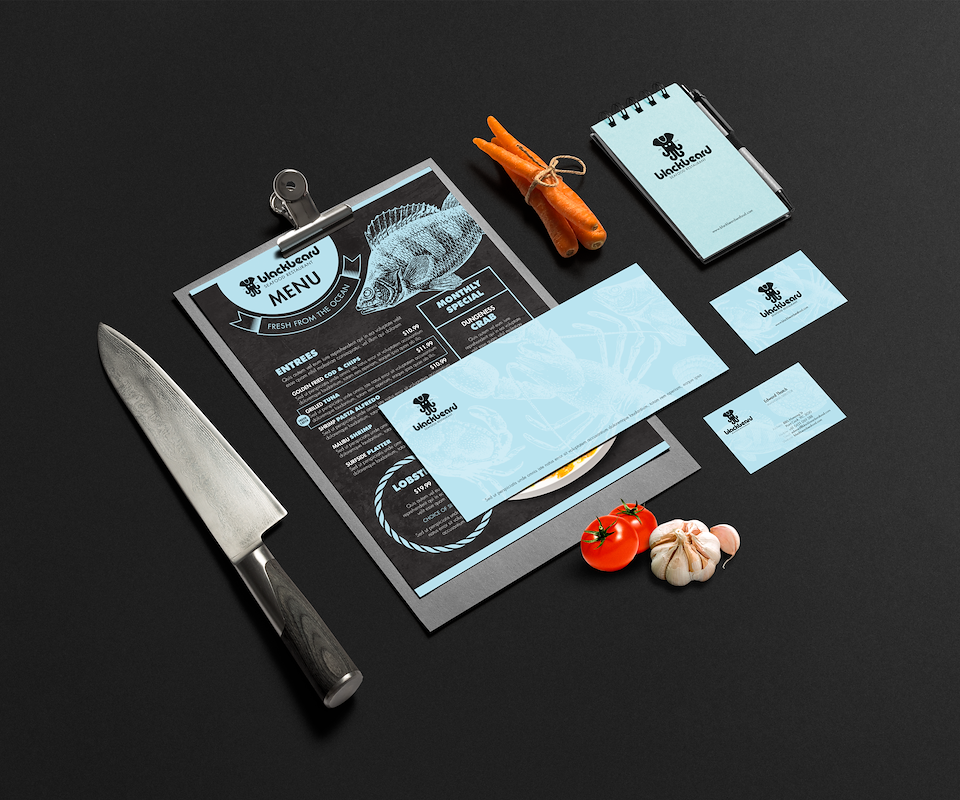 The design theme smoothly flows across all stationery materials creates a strong and unified look.
A simple and uncluttered layout highlighting the main recipe makes decision making less stressful.
A vintage brand identity design with a friendly vibe for a seafood restaurant.
---
Role Design, Art Direction

For Blackbeard Seafood Restaurant

Date September, 2017

Type Brand Identity

Software Adobe Illustrator & Photoshop